Discover more from Yet Another Newsletter
Take on the latest startup and venture capital ecosystem
[YAN] Newsletter Revival, COVID-19, and a Podcast
Yet Another Newsletter | Issue 9
I'd like to start off by addressing quite the apparent silence from this newsletter. It is not that I haven't been writing, it's just that most of it is in the form of private investment memos. Many of you are aware of my investments through Cloud Capital in early-stage startups and some, who are part of my Syndicate, are also aware of the un-anticipated pace at which I have ended up investing this year; I am not complaining but admitting that I have slacked on other commitments such as this :)
Enough of sobbing, I am kickstarting this newsletter with this week's edition as a basic aggregator of self-promotions and few interesting finds. Hopefully something more resourceful and insightful next time!
---
COVID-19's Impact - India Edition
The fragile MSME segment isn't just the only thing we have to keep a close look at …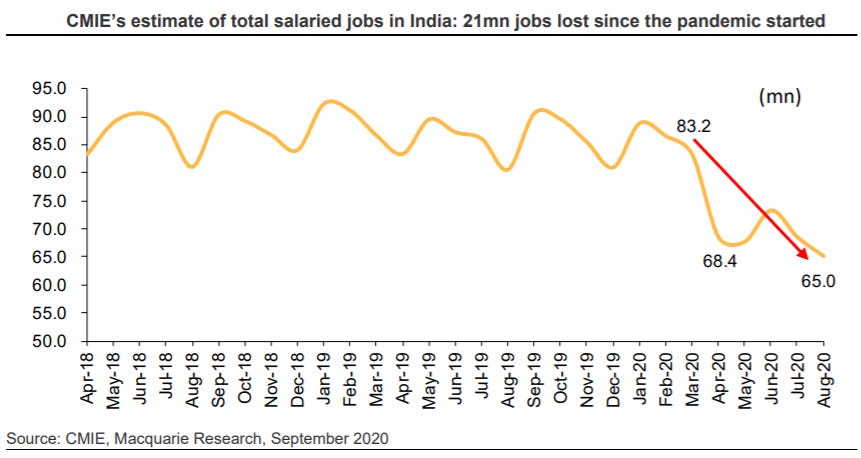 The drop reported in the above graph coupled with the following statistic…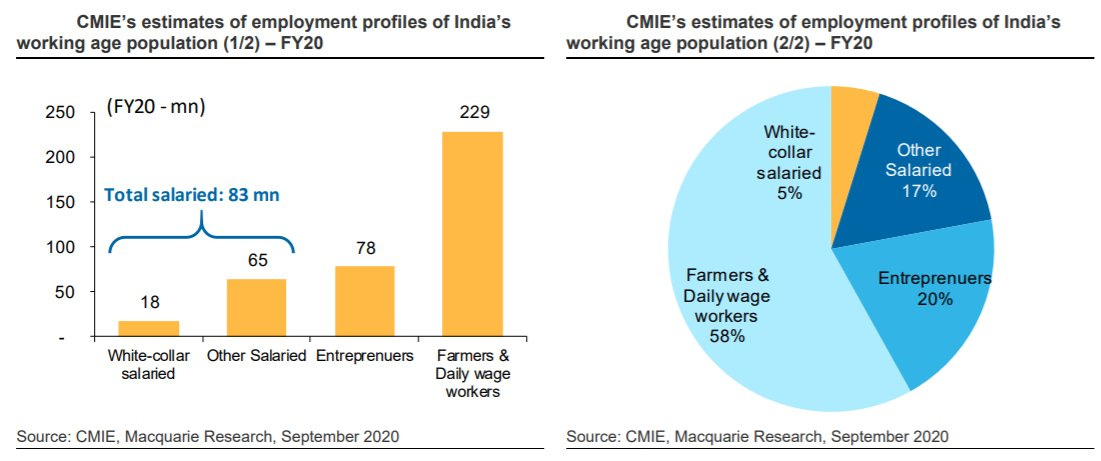 should tell us that salaried jobs only account for ~22% of India's employment profile. Another 25-30 million MSME jobs have also been lost during the pandemic (The Ken).
---
AngelList India Radio
We at AngelList India recently started a podcast to have power 15-min conversations with founders, investors, and experts around the world.
For the audience interested in 'angel investing', I did a focused episode with Adith Podhar, Managing Partner at Gemba Capital, on portfolio construction:
---
Managing your expectations as an Angel Investor via Syndicates
I recently wrote a post for angel investors and the few basic expectations they should keep in mind when investing via syndicates: