Discover more from Yet Another Newsletter
Take on the latest startup and venture capital ecosystem
#4) 2019 Rewind: VC, Newsletters, and Cloud Capital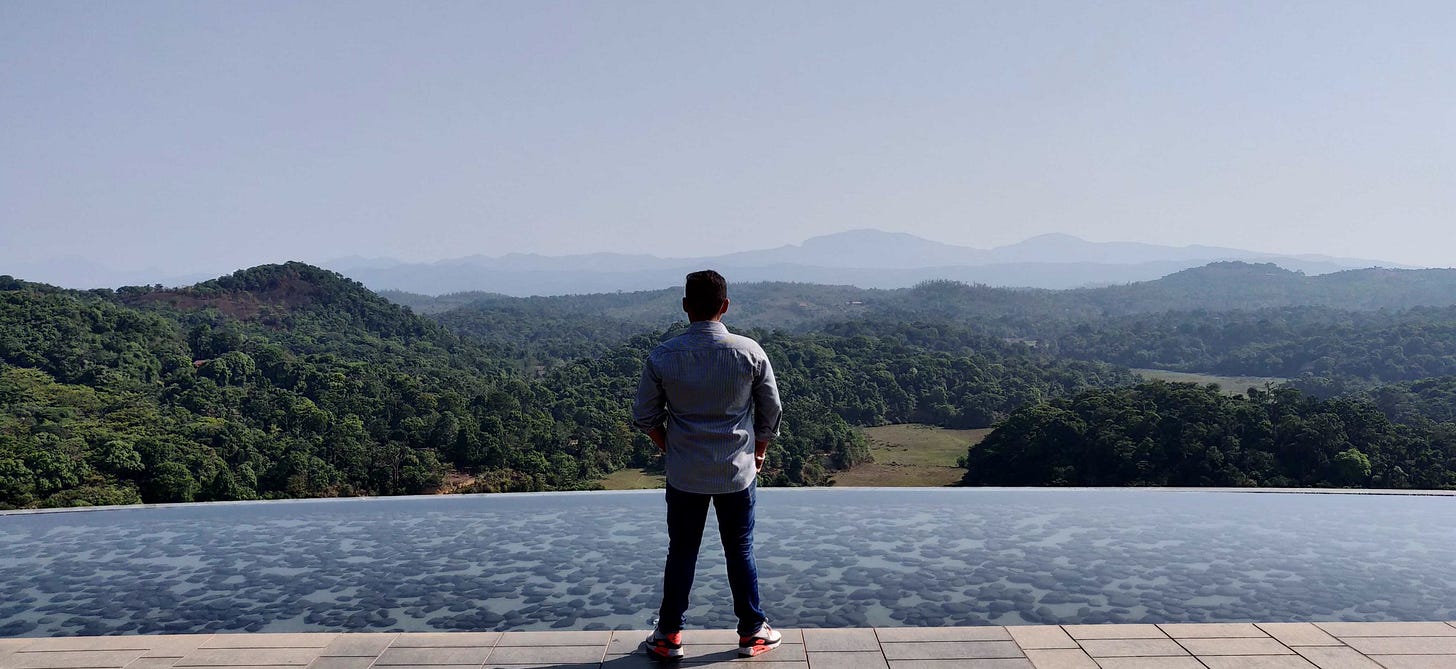 After spending over 3 years working as an intrapreneur at a fast-growing SaaS startup, I wanted to experience the other side of the table and explore Venture Capital. The journey wasn't easy, but it restored my faith in 'perseverance' :)
Journey to the VC shore: I went through endless articles online to help structure a roadmap to landing a job at a VC firm in India. Contrary to every suggestion I received, neither did I hail from a premium undergrad institute nor had prior experience as an Investment Banker or a Consultant. Wouldn't be entirely true either if I were to say that my primary research didn't stymie my efforts, but I guess I truly believed that "money is in the follow-up" and was just at it.
I created a personal CRM, a pipeline of all VCs / Angel Networks operating, read their content and left no 'channel' unturned for my reach outs (LinkedIn, cold email, Twitter). Some responded and some didn't, but my reach-out cadence didn't stop. I was a Computer Science undergrad who could safely be categorized as a 'generalist' within a startup environment - I was open to a full-time role or even an internship to learn the ropes.
Note: Partners at VC firms get tons of emails and pings daily or they constantly travel, you could just be another aspirant queued in someone's inbox - so don't get disheartened. Although, there were some who were fascinatingly responsive! 🙏
It was a fortunate coincidence that I stumbled on a job posting for a Venture Hacker for AngelList India on AngelList (fun fact: I was then creating a dealflow for another VC firm in an attempt to get a response from a Partner, in vain though). I applied and within two weeks of the hiring process beginning, I had finally 'broken' into the VC industry. But I was in for a surprise.
AngelList is re-defining Venture Capital, a Venture Hacker indeed:
AngelList is a product-first company at heart. While it's the largest startup ecosystem in the world and covers multiple exciting business verticals, I'll stick to AngelList Venture. Over $1 billion globally have been deployed through the Venture products and since its launch in India, AngelList India has made 100+ investments (BharatPe, Open Bank, Blue Tokai Coffee, etc), launched Collective-I Fund, and introduced Angel Funds as a product offering. In my 10 months journey so far, my accelerated learning involved:
Studying 60+ Investments
A typical VC would usually write 6-10 cheques a year, depending on the stage focus. Here I was reading over 1 investment memo a week, widespread across multiple stages and sectors. Deal memos, Syndicate pitches, round dynamics, investment documents - infinite data to absorb. A complete fresher in the VC world like me couldn't have asked for better exposure.

Keep Calm and Source Capital
Understanding the psyche of angel investors and helping them comprehend nuances or opportunities of various deals gives you great insights into an investor's decision-making process. I have already had the pleasure of connecting with very such individuals; veteran and even first-time investors.

Help Host Angel Funds
Evangelizing Angel Funds this early in my journey gives the satisfaction of creating ample opportunities within the ecosystem for quality-liquidity and empowering aspiring Fund Operators to raise a sizeable corpus and seamlessly invest in startups.
Other than the endless opportunities to interact with founders, angel investors or other VCs within the ecosystem, few of my personal highlights this year:
Cloud Capital: Recently launched my own Syndicate for early-stage investments. Currently under-going our first deal, give a shoutout if you're interested to learn more :)

Yet Another Newsletter: Subscribe to my weekly newsletter on startups, venture capital, and technology. After multiple attempts in the past to cultivate a discipline of writing, the newsletter so far has been an initiative that I am quite proud of

Angel Portfolio: I made investments in some very exciting startups; Mall91 and OYE Rickshaw (both through Utsav Somani's Syndicate) 

Forbes Coverage: Probably the highlight of the year, who doesn't love some good PR? :)

AngelList India Off-site: Earlier this year, the entire AngelList India team spent some quality time at Taj Coorg, sipping jaggery-tea and visiting coffee plantations
2019 by all standards was highly unanticipated. One epiphany-like learning I had during the year was that in order to grow (personally and professionally), one must learn to actively place themselves in conducive environments that are equally challenging and exhilarating. Keep shipping, that's the motto for 2020.
Wishing everyone a fantastic 2020!
---
Rocketships that are actively hiring right now: